Stories are the bedrock upon which every community is built. They are quintessential to the human experience. It is our ability to walk a mile in someone else's shoes and empathize with a plight that is not our own that separates us from the rest of the animal kingdom. No one understands that better than Rebuilding Together Peninsula.
Rebuilding Together Peninsula (RTP) is a nonprofit based out of Redwood City. Their mission is to bring volunteers and communities together to improve the homes and lives of low-income homeowners. While many in the valley have embraced tech as the answer to every problem under the sun, RTP has stayed the course with a tried and true community driven approach. And it works. RTP has been around for over 25 years (eons by Silicon Valley standards). Each year, they engage around 2,000 volunteers that work hand in hand to rebuild community homes.
A couple of weekends ago, I took part in one of RTP's Team Build events for Perkins Coie, a prominent law firm with offices in San Francisco and Palo Alto. Bright and early Saturday morning (though, it was early enough I wasn't feeling particularly bright at the time), I headed down to East Palo Alto. I met with a group of about 30 volunteers from Perkins Coie outside of a residential home and was handed a blue t-shirt with the RTP logo. My uniform for the day.
A welcoming crew from RTP invited everyone to grab snacks and began talking through the work that lay ahead. Only they didn't start with assignments or instructions, they started by sharing a story.
The former owner of the house had passed away earlier that month. She had lived in the home, whose front lawn we were huddled in, for over 50 years. The past two years, her health had been in serious decline and her daughter had dutifully stepped in to help. The daughter uprooted her own family – loving husband and two kids – and moved them from Southern California back to her childhood home in East Palo Alto. Caretaking for her mother and helping her family settle into a new life in the Bay was more than a full time job. There simply wasn't time for maintenance on a house that needed serious repair. Inside, the paint was flaking off the walls and ceiling. Out back, the deck was rotted through, leaving splintering wood and rusty nails out in the open – a serious safety hazard.
As the story concluded, the daughter and her husband came out to thank everyone. They shared how much this community support meant to them and their family. How it would help them move forward.
That moment was magic. Everything clicked into place. We were no longer repairing a house, we were part of something bigger. We were part of this family's story, helping them turn the page on a painful chapter.
Armed with sledgehammers (one zealous member of the Perkins Team even brought his own), wheelbarrows, and a dumpster the size of my San Francisco apartment, we got to work. We cleared out the deck, ripping out the rotten wood. We picked up rusted nails with an electromagnet (an awesome tool I'd never seen before). One team member carefully stacked debris into a dumpster like a reverse game of Jenga. Those of us that had experience with power tools (sadly, I did not) built a new fence for the yard. Team members worked together, problem solving how to excavate a rotten stump with roots firmly embedded in the ground. In only a few short hours, the entire landscape was transformed and the dumpster was nearly overflowing.
I don't think I can recall a more vivid illustration of "many hands make light work." It was incredible.
I had the chance to speak with Annel Aguayo, RTP's Director of Development, about my time volunteering. As I shared my thoughts, her face lit up. She knew that I had experienced what RTP is all about – community. In an era and valley where big data reigns supreme, RTP reminds us the value of rolling up our sleeves, meeting neighbors, and working side by side to write the next chapter of a communal story. RTP is a reminder of what the Bay looks like at its absolute best.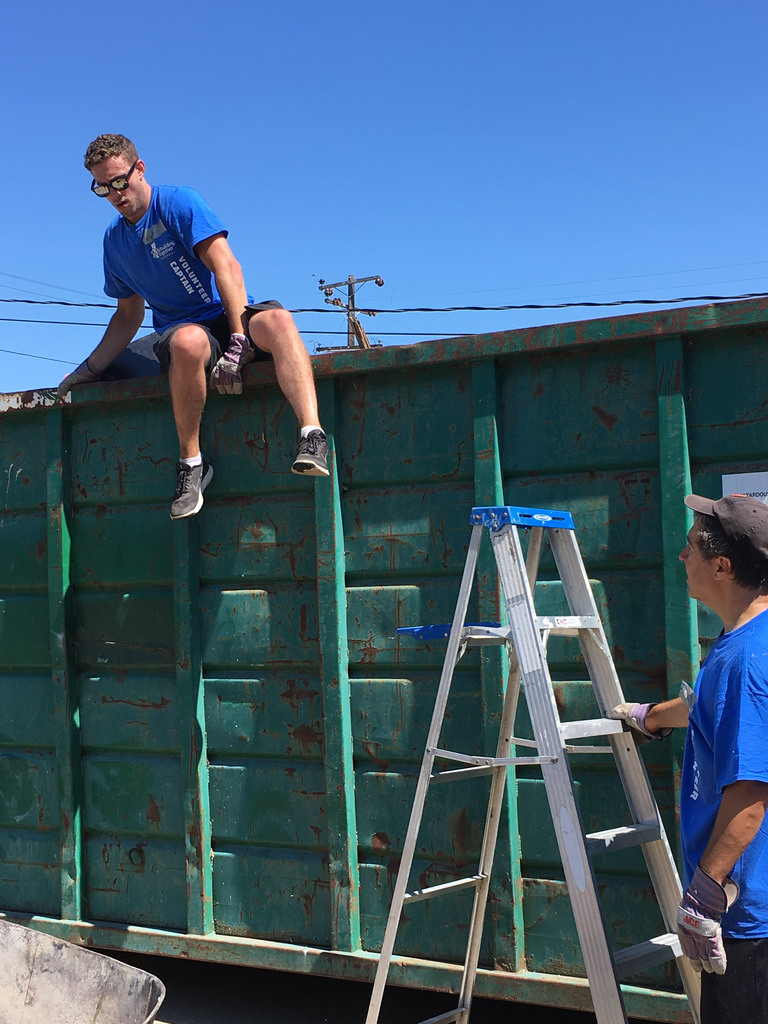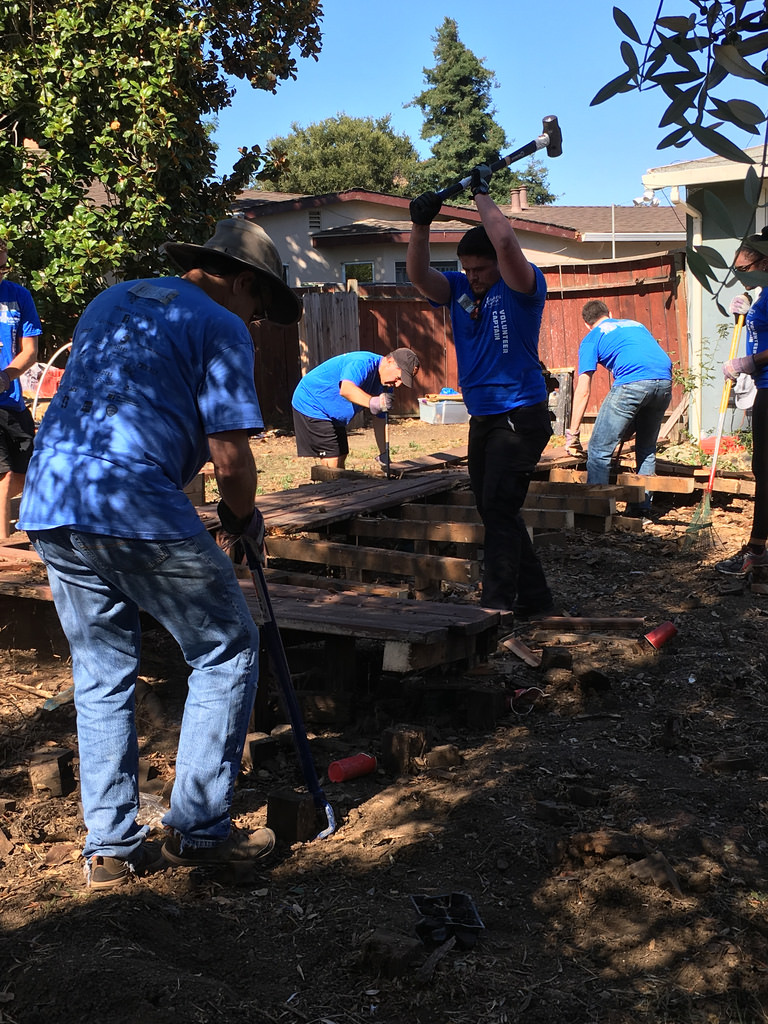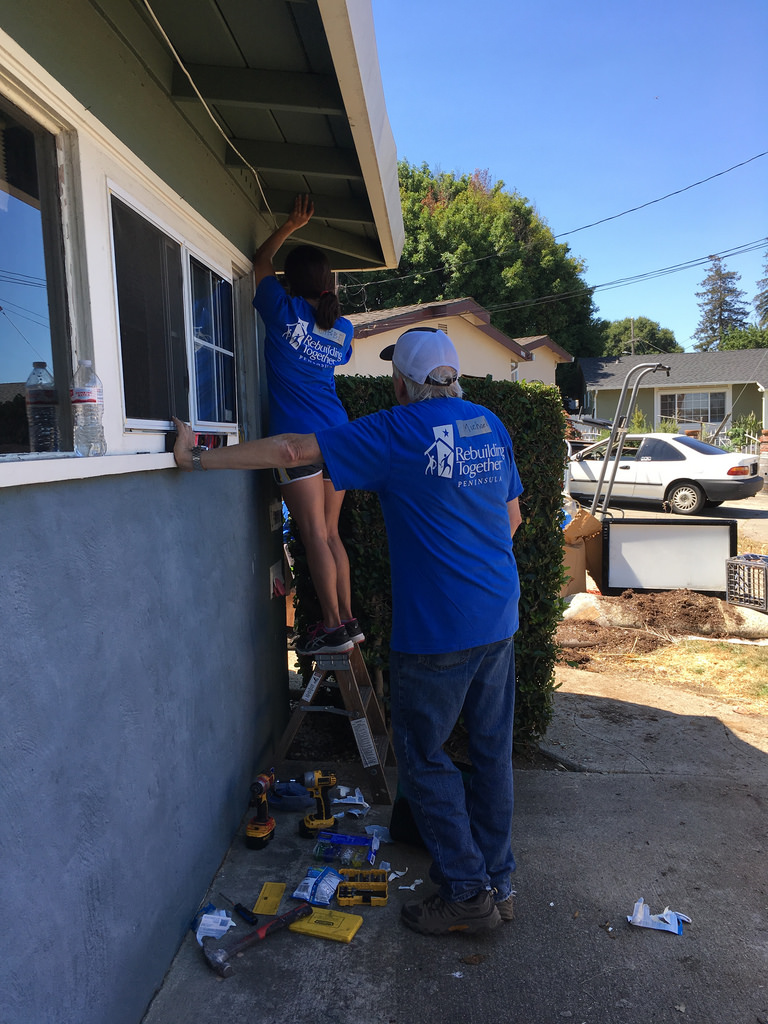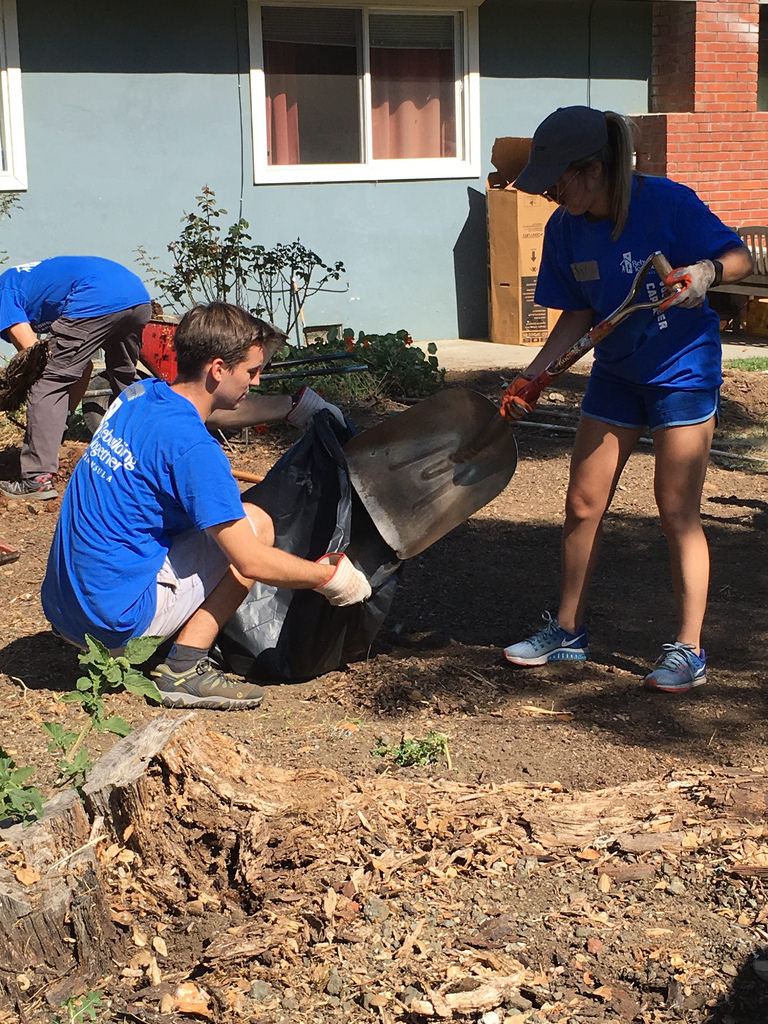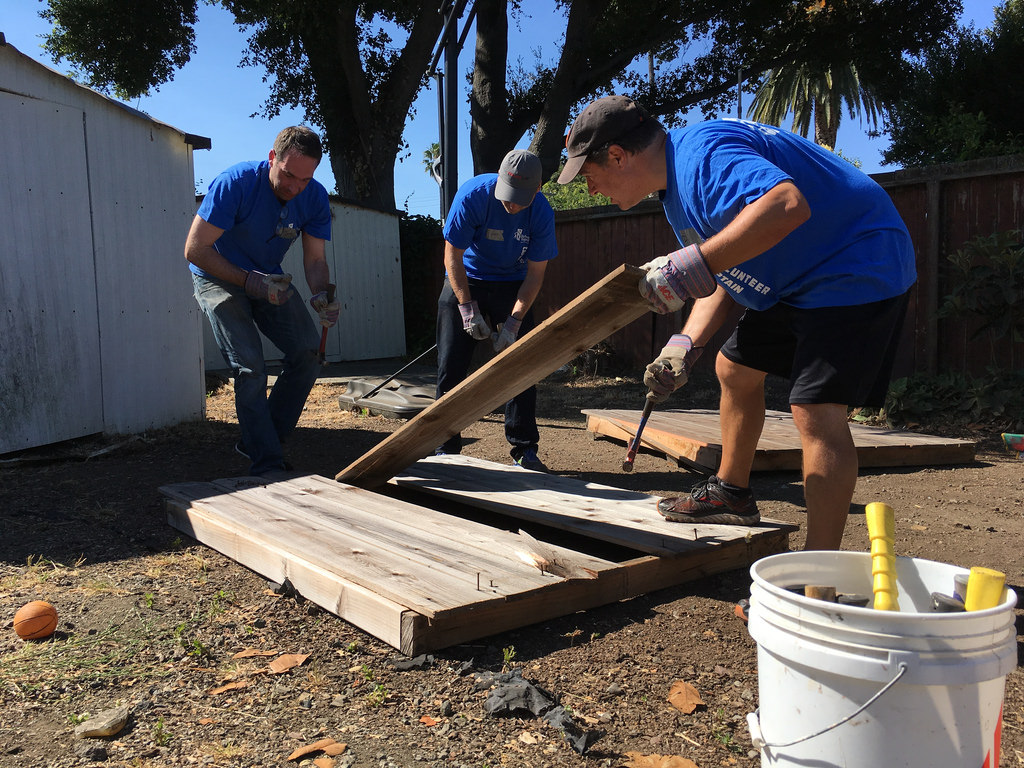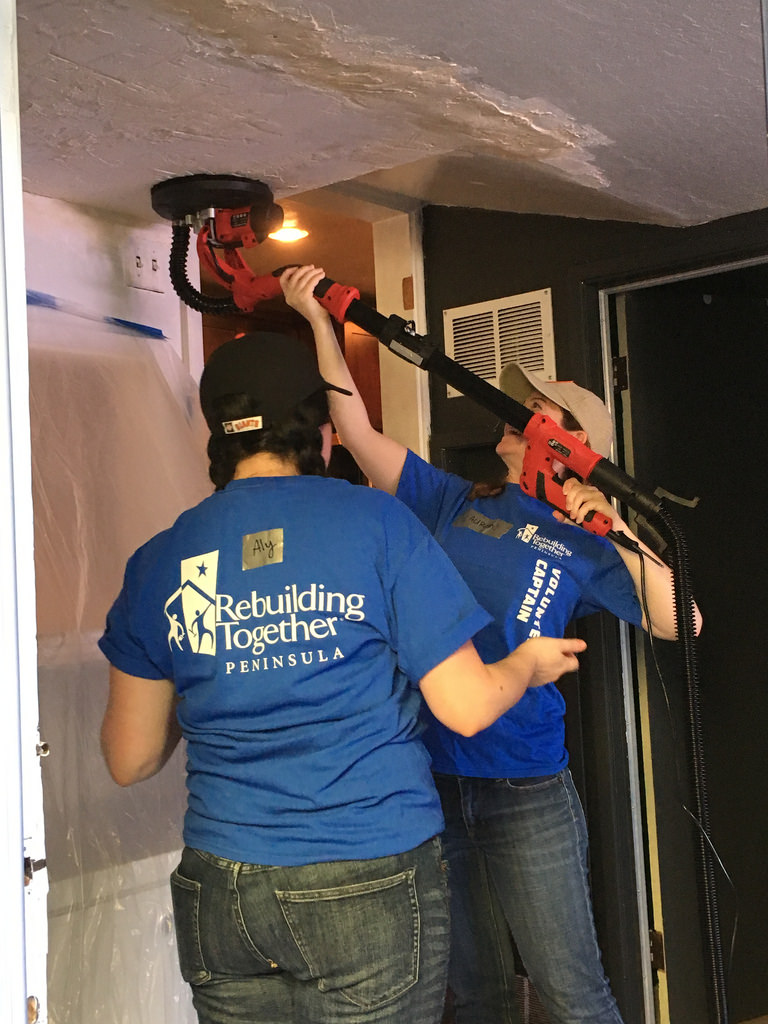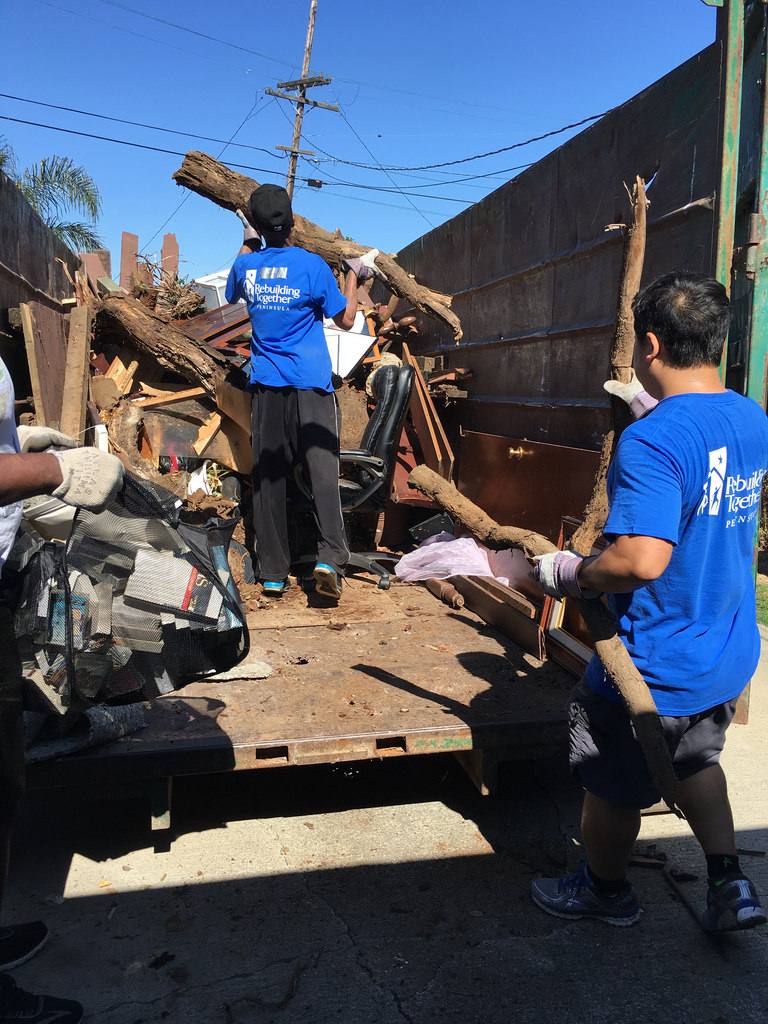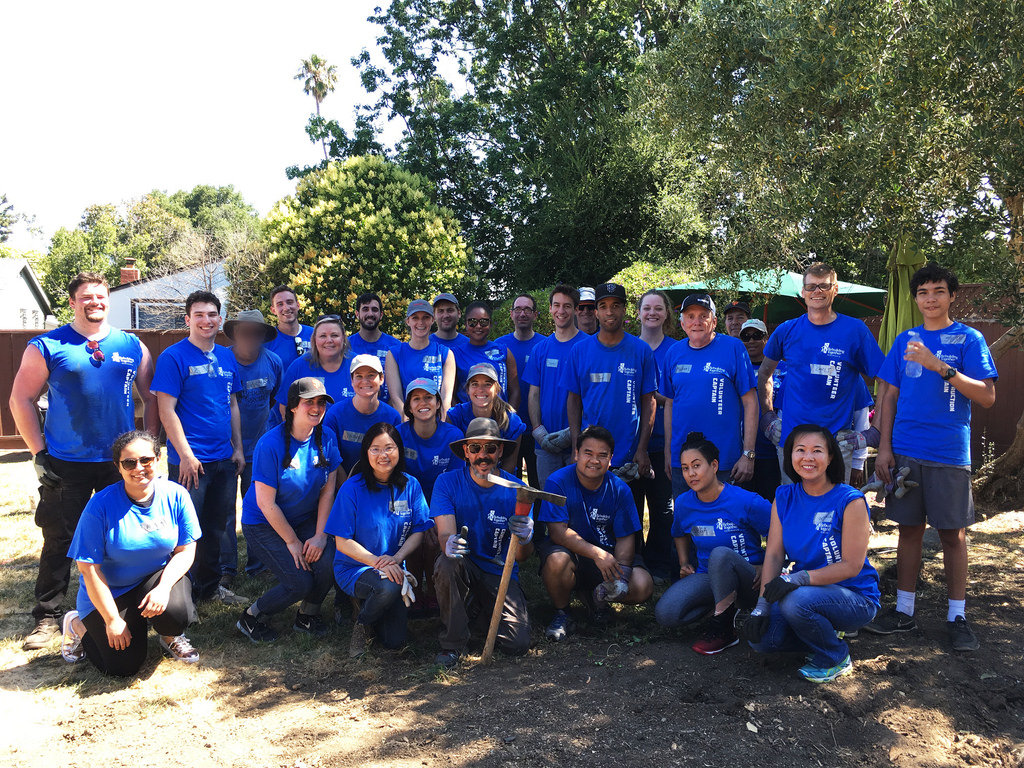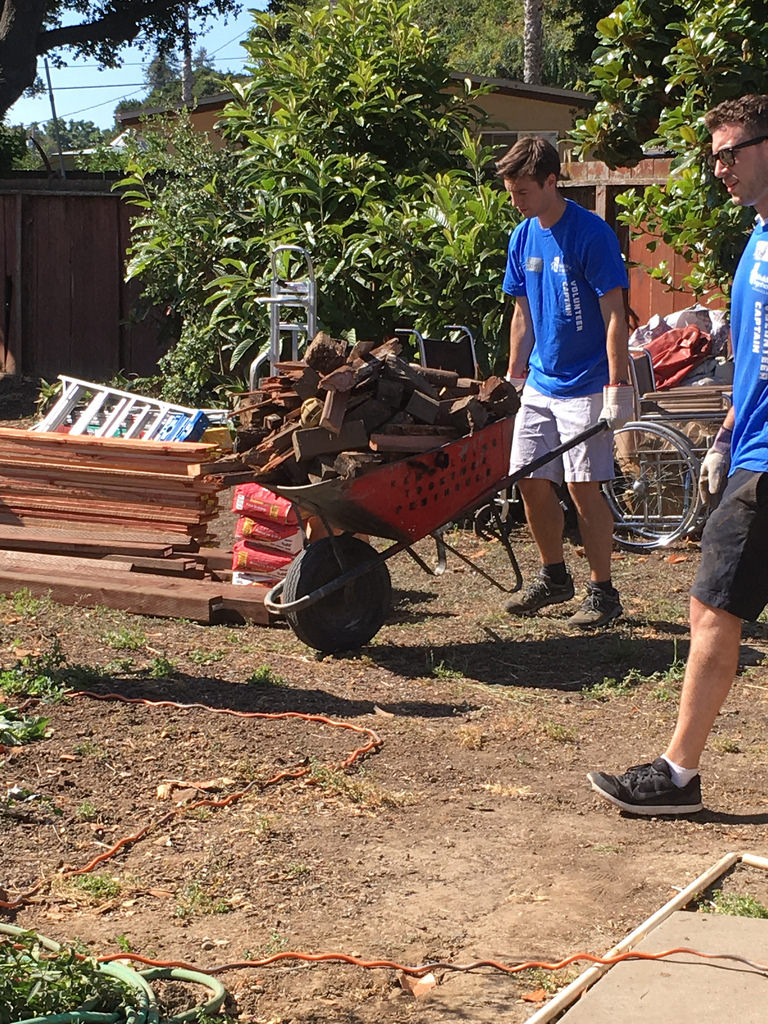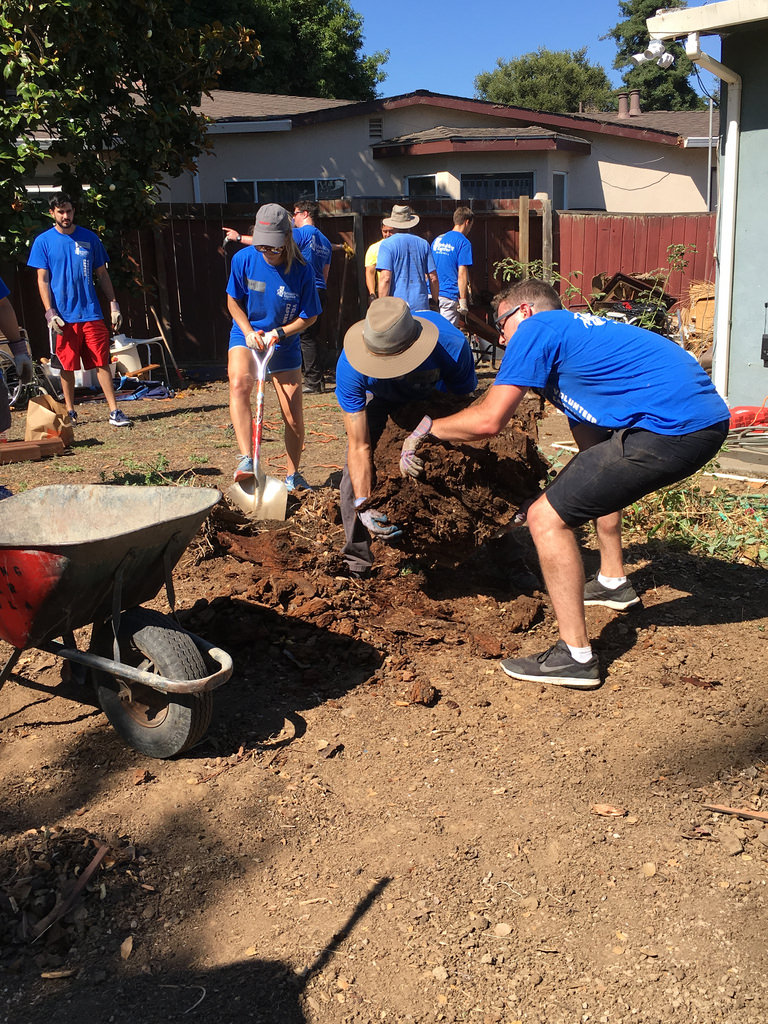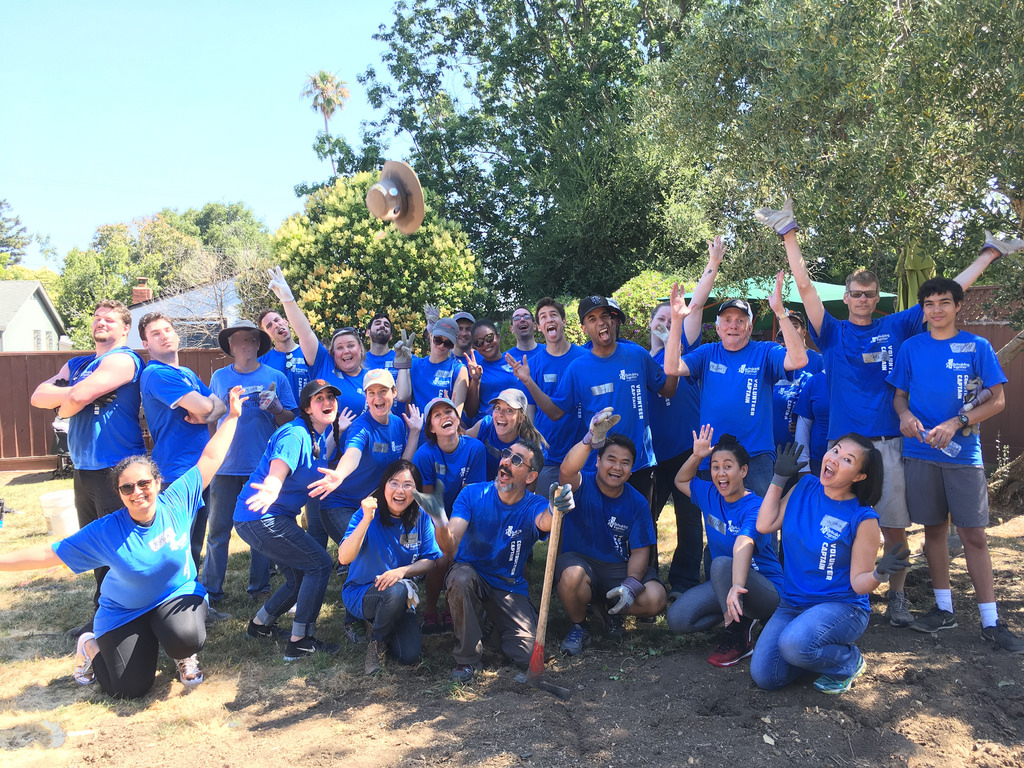 Special thank you to the incredible volunteers from Perkins Coie who introduced me to Rebuilding Together Peninsula. It is a testament to the great people that work there that 30 people used the better part of their Saturday to volunteer and give back. It brought a whole new meaning to the phrase "sweat equity!"
If you are interested in helping write your community's story as a volunteer, click here. If your office or another group might be interested in working with RTP on a team building project (highly recommended), click here.
Each week, ILO discovers a new nonprofit in the Bay Area. This week, In Lieu Of is proud to support Rebuilding Together Peninsula. To discover a new nonprofit each week and join us on our philanthropic journey, subscribe to our free weekly newsletter. For each new subscriber this week, we will donate $1 to RTP. Thanks for helping us spread the good word!